Welcome to Townley's Jackstock Farm
On Don's farm you will find mammoth jacks and jennies. The mammoth donkey is the world's largest breed of ass.
---
Clyde

Thanks to Charles Sellers in Alabama.
---
Watch My Gaited Jack
---
Don with Red and Roxie…..

---
---
The jack on the cover of this magazine is Beau.
He is owned by Don and is available for stud service.
---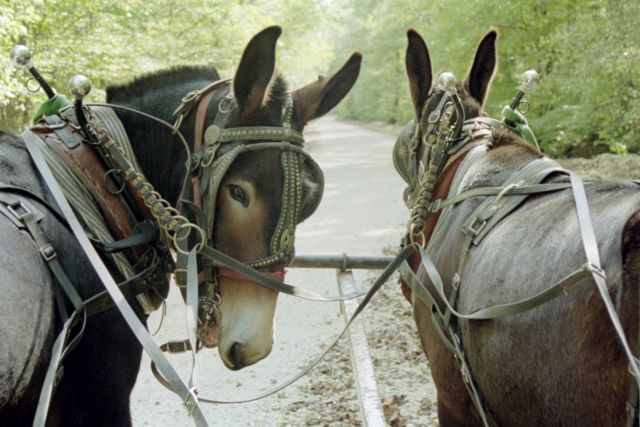 Don Townley
5610 Buchanan Road
Buchanan, Tennessee 38222
Phone: 731.336.8948



---
The American Mammoth Jackstock originated at George Washington's home in Mount Vernon. Washington wanted to breed his mare to the finest jackasses in the world to create large draft mules. In 1785, King Charles III of Spain gave Washington his b est Spabnish donkey. George Washington named this jack "Royal Gift". By 1799, there were 57 new mules at Mount Vernon.
---
All stock registered in the American Mammoth Jackstock Registry
(AMJR)
---